Strict Standards
: call_user_func_array() expects parameter 1 to be a valid callback, non-static method GA_Filter::the_content() should not be called statically in
/var/www/rzc.dk/public_html/blog/wp-includes/plugin.php
on line
163
Strict Standards
: Non-static method GA_Filter::ga_parse_article_link() should not be called statically in
/var/www/rzc.dk/public_html/blog/wp-content/plugins/google-analytics-for-wordpress/googleanalytics.php
on line
440
Strict Standards
: Non-static method GA_Filter::ga_parse_link() should not be called statically in
/var/www/rzc.dk/public_html/blog/wp-content/plugins/google-analytics-for-wordpress/googleanalytics.php
on line
430
Strict Standards
: Non-static method GA_Filter::ga_get_domain() should not be called statically in
/var/www/rzc.dk/public_html/blog/wp-content/plugins/google-analytics-for-wordpress/googleanalytics.php
on line
410
Deprecated
: Function split() is deprecated in
/var/www/rzc.dk/public_html/blog/wp-content/plugins/google-analytics-for-wordpress/googleanalytics.php
on line
413
Strict Standards
: Non-static method GA_Filter::ga_parse_article_link() should not be called statically in
/var/www/rzc.dk/public_html/blog/wp-content/plugins/google-analytics-for-wordpress/googleanalytics.php
on line
440
Strict Standards
: Non-static method GA_Filter::ga_parse_link() should not be called statically in
/var/www/rzc.dk/public_html/blog/wp-content/plugins/google-analytics-for-wordpress/googleanalytics.php
on line
430
Strict Standards
: Non-static method GA_Filter::ga_get_domain() should not be called statically in
/var/www/rzc.dk/public_html/blog/wp-content/plugins/google-analytics-for-wordpress/googleanalytics.php
on line
410
Deprecated
: Function split() is deprecated in
/var/www/rzc.dk/public_html/blog/wp-content/plugins/google-analytics-for-wordpress/googleanalytics.php
on line
413
Strict Standards
: Non-static method GA_Filter::ga_parse_article_link() should not be called statically in
/var/www/rzc.dk/public_html/blog/wp-content/plugins/google-analytics-for-wordpress/googleanalytics.php
on line
440
Strict Standards
: Non-static method GA_Filter::ga_parse_link() should not be called statically in
/var/www/rzc.dk/public_html/blog/wp-content/plugins/google-analytics-for-wordpress/googleanalytics.php
on line
430
Strict Standards
: Non-static method GA_Filter::ga_get_domain() should not be called statically in
/var/www/rzc.dk/public_html/blog/wp-content/plugins/google-analytics-for-wordpress/googleanalytics.php
on line
410
Deprecated
: Function split() is deprecated in
/var/www/rzc.dk/public_html/blog/wp-content/plugins/google-analytics-for-wordpress/googleanalytics.php
on line
413
Strict Standards
: Non-static method GA_Filter::ga_parse_article_link() should not be called statically in
/var/www/rzc.dk/public_html/blog/wp-content/plugins/google-analytics-for-wordpress/googleanalytics.php
on line
440
Strict Standards
: Non-static method GA_Filter::ga_parse_link() should not be called statically in
/var/www/rzc.dk/public_html/blog/wp-content/plugins/google-analytics-for-wordpress/googleanalytics.php
on line
430
Strict Standards
: Non-static method GA_Filter::ga_get_domain() should not be called statically in
/var/www/rzc.dk/public_html/blog/wp-content/plugins/google-analytics-for-wordpress/googleanalytics.php
on line
410
Deprecated
: Function split() is deprecated in
/var/www/rzc.dk/public_html/blog/wp-content/plugins/google-analytics-for-wordpress/googleanalytics.php
on line
413
Strict Standards
: Non-static method GA_Filter::ga_parse_article_link() should not be called statically in
/var/www/rzc.dk/public_html/blog/wp-content/plugins/google-analytics-for-wordpress/googleanalytics.php
on line
440
Strict Standards
: Non-static method GA_Filter::ga_parse_link() should not be called statically in
/var/www/rzc.dk/public_html/blog/wp-content/plugins/google-analytics-for-wordpress/googleanalytics.php
on line
430
Strict Standards
: Non-static method GA_Filter::ga_get_domain() should not be called statically in
/var/www/rzc.dk/public_html/blog/wp-content/plugins/google-analytics-for-wordpress/googleanalytics.php
on line
410
Deprecated
: Function split() is deprecated in
/var/www/rzc.dk/public_html/blog/wp-content/plugins/google-analytics-for-wordpress/googleanalytics.php
on line
413
Strict Standards
: Non-static method GA_Filter::ga_parse_article_link() should not be called statically in
/var/www/rzc.dk/public_html/blog/wp-content/plugins/google-analytics-for-wordpress/googleanalytics.php
on line
440
Strict Standards
: Non-static method GA_Filter::ga_parse_link() should not be called statically in
/var/www/rzc.dk/public_html/blog/wp-content/plugins/google-analytics-for-wordpress/googleanalytics.php
on line
430
Strict Standards
: Non-static method GA_Filter::ga_get_domain() should not be called statically in
/var/www/rzc.dk/public_html/blog/wp-content/plugins/google-analytics-for-wordpress/googleanalytics.php
on line
410
Deprecated
: Function split() is deprecated in
/var/www/rzc.dk/public_html/blog/wp-content/plugins/google-analytics-for-wordpress/googleanalytics.php
on line
413
Strict Standards
: Non-static method GA_Filter::ga_parse_article_link() should not be called statically in
/var/www/rzc.dk/public_html/blog/wp-content/plugins/google-analytics-for-wordpress/googleanalytics.php
on line
440
Strict Standards
: Non-static method GA_Filter::ga_parse_link() should not be called statically in
/var/www/rzc.dk/public_html/blog/wp-content/plugins/google-analytics-for-wordpress/googleanalytics.php
on line
430
Strict Standards
: Non-static method GA_Filter::ga_get_domain() should not be called statically in
/var/www/rzc.dk/public_html/blog/wp-content/plugins/google-analytics-for-wordpress/googleanalytics.php
on line
410
Deprecated
: Function split() is deprecated in
/var/www/rzc.dk/public_html/blog/wp-content/plugins/google-analytics-for-wordpress/googleanalytics.php
on line
413
Strict Standards
: Non-static method GA_Filter::ga_parse_article_link() should not be called statically in
/var/www/rzc.dk/public_html/blog/wp-content/plugins/google-analytics-for-wordpress/googleanalytics.php
on line
440
Strict Standards
: Non-static method GA_Filter::ga_parse_link() should not be called statically in
/var/www/rzc.dk/public_html/blog/wp-content/plugins/google-analytics-for-wordpress/googleanalytics.php
on line
430
Strict Standards
: Non-static method GA_Filter::ga_get_domain() should not be called statically in
/var/www/rzc.dk/public_html/blog/wp-content/plugins/google-analytics-for-wordpress/googleanalytics.php
on line
410
Deprecated
: Function split() is deprecated in
/var/www/rzc.dk/public_html/blog/wp-content/plugins/google-analytics-for-wordpress/googleanalytics.php
on line
413
Strict Standards
: Non-static method GA_Filter::ga_parse_article_link() should not be called statically in
/var/www/rzc.dk/public_html/blog/wp-content/plugins/google-analytics-for-wordpress/googleanalytics.php
on line
440
Strict Standards
: Non-static method GA_Filter::ga_parse_link() should not be called statically in
/var/www/rzc.dk/public_html/blog/wp-content/plugins/google-analytics-for-wordpress/googleanalytics.php
on line
430
Strict Standards
: Non-static method GA_Filter::ga_get_domain() should not be called statically in
/var/www/rzc.dk/public_html/blog/wp-content/plugins/google-analytics-for-wordpress/googleanalytics.php
on line
410
Deprecated
: Function split() is deprecated in
/var/www/rzc.dk/public_html/blog/wp-content/plugins/google-analytics-for-wordpress/googleanalytics.php
on line
413
Strict Standards
: Non-static method GA_Filter::ga_parse_article_link() should not be called statically in
/var/www/rzc.dk/public_html/blog/wp-content/plugins/google-analytics-for-wordpress/googleanalytics.php
on line
440
Strict Standards
: Non-static method GA_Filter::ga_parse_link() should not be called statically in
/var/www/rzc.dk/public_html/blog/wp-content/plugins/google-analytics-for-wordpress/googleanalytics.php
on line
430
Strict Standards
: Non-static method GA_Filter::ga_get_domain() should not be called statically in
/var/www/rzc.dk/public_html/blog/wp-content/plugins/google-analytics-for-wordpress/googleanalytics.php
on line
410
Deprecated
: Function split() is deprecated in
/var/www/rzc.dk/public_html/blog/wp-content/plugins/google-analytics-for-wordpress/googleanalytics.php
on line
413
Strict Standards
: Non-static method GA_Filter::ga_parse_article_link() should not be called statically in
/var/www/rzc.dk/public_html/blog/wp-content/plugins/google-analytics-for-wordpress/googleanalytics.php
on line
440
Strict Standards
: Non-static method GA_Filter::ga_parse_link() should not be called statically in
/var/www/rzc.dk/public_html/blog/wp-content/plugins/google-analytics-for-wordpress/googleanalytics.php
on line
430
Strict Standards
: Non-static method GA_Filter::ga_get_domain() should not be called statically in
/var/www/rzc.dk/public_html/blog/wp-content/plugins/google-analytics-for-wordpress/googleanalytics.php
on line
410
Deprecated
: Function split() is deprecated in
/var/www/rzc.dk/public_html/blog/wp-content/plugins/google-analytics-for-wordpress/googleanalytics.php
on line
413
Strict Standards
: Non-static method GA_Filter::ga_parse_article_link() should not be called statically in
/var/www/rzc.dk/public_html/blog/wp-content/plugins/google-analytics-for-wordpress/googleanalytics.php
on line
440
Strict Standards
: Non-static method GA_Filter::ga_parse_link() should not be called statically in
/var/www/rzc.dk/public_html/blog/wp-content/plugins/google-analytics-for-wordpress/googleanalytics.php
on line
430
Strict Standards
: Non-static method GA_Filter::ga_get_domain() should not be called statically in
/var/www/rzc.dk/public_html/blog/wp-content/plugins/google-analytics-for-wordpress/googleanalytics.php
on line
410
Deprecated
: Function split() is deprecated in
/var/www/rzc.dk/public_html/blog/wp-content/plugins/google-analytics-for-wordpress/googleanalytics.php
on line
413
Strict Standards
: Non-static method GA_Filter::ga_parse_article_link() should not be called statically in
/var/www/rzc.dk/public_html/blog/wp-content/plugins/google-analytics-for-wordpress/googleanalytics.php
on line
440
Strict Standards
: Non-static method GA_Filter::ga_parse_link() should not be called statically in
/var/www/rzc.dk/public_html/blog/wp-content/plugins/google-analytics-for-wordpress/googleanalytics.php
on line
430
Strict Standards
: Non-static method GA_Filter::ga_get_domain() should not be called statically in
/var/www/rzc.dk/public_html/blog/wp-content/plugins/google-analytics-for-wordpress/googleanalytics.php
on line
410
Deprecated
: Function split() is deprecated in
/var/www/rzc.dk/public_html/blog/wp-content/plugins/google-analytics-for-wordpress/googleanalytics.php
on line
413
Strict Standards
: Non-static method GA_Filter::ga_parse_article_link() should not be called statically in
/var/www/rzc.dk/public_html/blog/wp-content/plugins/google-analytics-for-wordpress/googleanalytics.php
on line
440
Strict Standards
: Non-static method GA_Filter::ga_parse_link() should not be called statically in
/var/www/rzc.dk/public_html/blog/wp-content/plugins/google-analytics-for-wordpress/googleanalytics.php
on line
430
Strict Standards
: Non-static method GA_Filter::ga_get_domain() should not be called statically in
/var/www/rzc.dk/public_html/blog/wp-content/plugins/google-analytics-for-wordpress/googleanalytics.php
on line
410
Deprecated
: Function split() is deprecated in
/var/www/rzc.dk/public_html/blog/wp-content/plugins/google-analytics-for-wordpress/googleanalytics.php
on line
413
Strict Standards
: Non-static method GA_Filter::ga_parse_article_link() should not be called statically in
/var/www/rzc.dk/public_html/blog/wp-content/plugins/google-analytics-for-wordpress/googleanalytics.php
on line
440
Strict Standards
: Non-static method GA_Filter::ga_parse_link() should not be called statically in
/var/www/rzc.dk/public_html/blog/wp-content/plugins/google-analytics-for-wordpress/googleanalytics.php
on line
430
Strict Standards
: Non-static method GA_Filter::ga_get_domain() should not be called statically in
/var/www/rzc.dk/public_html/blog/wp-content/plugins/google-analytics-for-wordpress/googleanalytics.php
on line
410
Deprecated
: Function split() is deprecated in
/var/www/rzc.dk/public_html/blog/wp-content/plugins/google-analytics-for-wordpress/googleanalytics.php
on line
413
Strict Standards
: Non-static method GA_Filter::ga_parse_article_link() should not be called statically in
/var/www/rzc.dk/public_html/blog/wp-content/plugins/google-analytics-for-wordpress/googleanalytics.php
on line
440
Strict Standards
: Non-static method GA_Filter::ga_parse_link() should not be called statically in
/var/www/rzc.dk/public_html/blog/wp-content/plugins/google-analytics-for-wordpress/googleanalytics.php
on line
430
Strict Standards
: Non-static method GA_Filter::ga_get_domain() should not be called statically in
/var/www/rzc.dk/public_html/blog/wp-content/plugins/google-analytics-for-wordpress/googleanalytics.php
on line
410
Deprecated
: Function split() is deprecated in
/var/www/rzc.dk/public_html/blog/wp-content/plugins/google-analytics-for-wordpress/googleanalytics.php
on line
413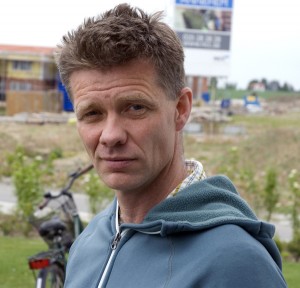 Den egentlige debut var med romanen Kristinas tavshed (Borgens Forlag, 1997). Det er siden blevet til en lang række prosabøger, senest romanen Aldrig så jeg så dejligt et bjerg (Gyldendal) og før den Tennis (Gyldendal, 2006) og før den Jysk fitness (Gyldendal, 2004), der var med til at give navn til Muhdernismen.
Jeg arbejder pt. På et litterært projekt, der går ud på at skrive en roman, der sælger. Den handler om iskerneboringer og udspiller sig i Grønland, i Alaska og Danmark. Læs mere på Senturas hjemmeside.
I Lars Bukdahls Generationsmaskinen fra 2004 er mine to novellesamlinger Good Luck Mr. Gorsky! (1998) og Fancy og andre dyr (2003) listet blandt de betydeligste værker i hver deres tiår. Blandt alle mine værker sætter jeg selv sidstnævnte, Fancy og andre dyr, meget højt. En del af teksterne optræder i antologier, og er oversat til fransk og tysk. Jeg er ikke uventet mest begejstret for min seneste roman Aldrig så jeg så dejligt et bjerg.
Ellers vil jeg henvise til Infomedia for anmeldelser og omtale samt bibliotekernes Litteratursiden. Jeg kan også nævne projektet Fantastiske 20 i 2006, et projekt, der satte fokus på 20 forfattere i Danmark, og samme år var jeg var med i en større litterær satsning med ni forfattere på DR2. Det kom der bogen Fantastiske Fortællinger ud af (Per Kofod/DR 2006). Jeg har løbende modtaget større og mindre arbejds- og rejselegater fra Kunststyrelsen, Litteraturrådet, Autorkontoen m.m.
Sideløbende med de mere etablerede udgivelser har jeg arbejdet med forskellige former for undergrundsudgivelser og art books. På Adressens Forlag har jeg f.eks. udgivet en samling romandigte betitlet To præsidenter i en juniorkano, hvor jeg har benyttet doodles, telefontegninger, som vignetter ved hvert opslag. 2005 udgav jeg sammen med billedkunstneren Svend-Allan Sørensen Samlerne, Pist Protta 55, Space Poetry, som er semifiktive portrætter af samlere. Denne afsøgning af grænserne mellem virkelighed og fiktion finder vi også i min videoinstallation Postkort fra Kerteminde i forbindelse med kunstudstillingen Silo4 2004. I maj-juni 2006 opholdt jeg mig godt 5 uger i New York med henblik på at lave portrætter af tilfældige mennesker plottet ind på et kort over Manhattan. Jeg er i gang med at omsætte den oplevelse til en billedroman kaldet Finn Wiedemanns forsvinden.
Jeg har bidraget til tidsskrifter, som f.eks. Hvedekorn, Øverste Kirurgiske, Ildfisken, Sentura og Apparatur.
Filmmediet har jeg været omkring i et par omgange. Jeg har fungeret som konsulent på kortfilmprojekter for Radiatorfilm i Århus og Nimbus Film i København.
Jeg har været husforfatter i forskellige organisationer og sammenhænge, f.eks. Kolding Erhvervsråd, Det Kgl. Teater, Easy Food, Lab Com, Dykon, m.m. I forbindelse med det store projekt Den Kloge By skrev jeg kortromanen Vinggaard, der blev trykt i 32.000 eksemplarer og husstandsomdelt  i Kolding.